Latest Info & Updates
Council of Public Health Nursing Organizations (CPHNO)
The Quad Council Coalition of Public Health Nursing Organizations is pleased to announce we are now the Council of Public Health Nursing Organizations (CPHNO). Membership in CPHNO has been growing and we wanted our name to better reflect our expanding coalition of nursing organizations. We are also thrilled to announce that Public Health Nursing is now the official journal of CPHNO. In honor of all these positive changes we have a new, redesigned website - www.CPHNO.org - highlighting organizational members, a blog highlighting the amazing work of public health nurses, and easier access to resources and CPHNO documents.
Our collaborative efforts promote the dissemination of information for translation across public health nursing practice, research and education domains. We have numerous advocacy, practice, education, and research resources covering a range of issues. Current news includes CPHNO's anti-racism statement, a call for school nurses to participate in public health emergency risk communication research and a QI project aimed at moving the needle on PHN advocacy during COVID19.
CPHNO provides voice and visibility for public health nurses, sets a national policy agenda on issues related to public health nursing, and advocates for excellence in public health nursing education, practice, leadership, and research.
The Future of Nursing 2020-2030
Click the image below for links to the latest updates and information about community health nursing education.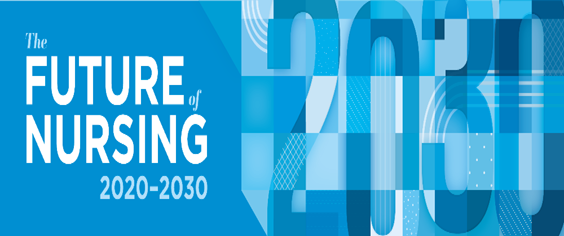 School Nurses' Perceptions and Experiences in Public Health Emergency Risk Communication
Nursing and mass communications researchers are recruiting school nurses to participate in a research study about public health emergency risk communication. Please click here to download the flyer with QR code, so that you can learn more about the purpose of the study and eligibility. If you prefer to access the survey through a direct link (instead of the QR code), here it is: https://redcap.kumc.edu/surveys/?s=CTYHWD4T4P. This is a national survey and collaborative effort by public health nursing and mass communications faculty from the University of Kansas, Wright State University, and Texas Christian University. Findings from this study will be used to create a crisis and emergency risk communication program.
ACHNE 2018 Research Award Recipient Publishes!
I am pleased to report that Dr. Seok Hyn (Joshua) Gwon from the University of Wisconsin-Milwaukee College of Nursing and ACHNE Research Award 2018 Recipient (Study entitled, "Association of public health nurse workforce factors and health outcomes") has successfully published his work!
His study and results are published as follows:
Gwon, S.H., Cho, Y.I., Paek, S., & Ke, W. (2020). Public health nurses' workforce factors and population health outcomes in the United States. Public Health Nursing. DOI: 10.1111/phn.12793
Congratulations, Dr. Gwon!
Ann M. Stalter, PhD., RN., M. Ed.
Research Committee Chair